By: ANETTA NOWOSIELSKA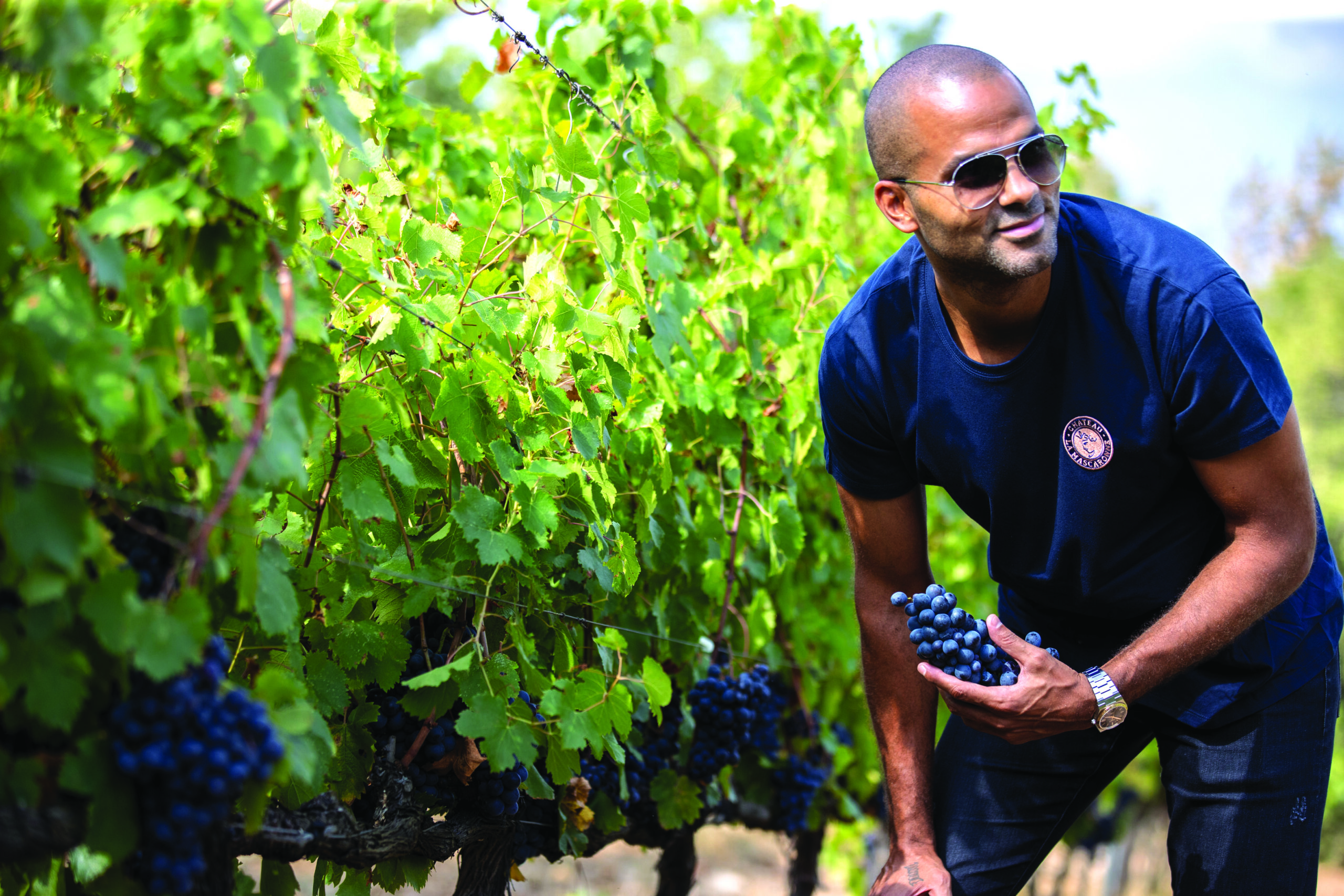 This was a milestone year for Tony Parker, whose stellar basketball career included six All-Star Games and the title of NBA's MVP. In August he was inducted into the Naismith Memorial Basketball Hall of Fame and Château La Mascaronne, his high-quality rosé, has been lauded by wine savants as elegant yet powerful – epithets easily attributable to Parker himself, as evidenced during our lunch over a bottle of Champagne Jeeper, another one of his oenological achievements.
What do you miss about France when you are in Texas? The sheer variety of cheeses, especially the raw milk goat ones, ooh là là!
And about Texas when in France? Tacos. They're dynamite with Château La Mascaronne Rosé.
Playing for Michael Jordan as Hornets' president was… like coming full circle. He was an inspiration in my early days of playing basketball as a kid.
Your musical career was a lesson in… creativity. It was amazing having the chance to collaborate with Skalp and Éloquence.
Through your Adéquat Academy, a sports academy, what are you learning about the young athletes these days? The challenge of training in the age of TikTok.
What was the most memorable advice you received as a player and as a father? Dream big. If, when you tell people your dreams, you don't get a laugh, it means you're not dreaming big enough.
Your favorite car in your garage is… I've sold the lot, but for a long time it was my DeLorean — "1.21 gigawatts of power."
Biggest rookie mistake in basketball and in life is… ah, not sure. Ask Coach Pop (Gregg Popovich)?
The dish you are known for among friends and family? Raclette, hands down. It's a classic 'après ski' dish, but in my NBA days I never got to spend winters in France so I would throw raclette parties during summer trips back.
What do your kids think of you being inducted into the Hall of Fame? My boys are proud, although I think the best part for them was getting to wear a jacket and tie to the ceremony.
Your parenting style: good cop or bad cop? I'm a fair cop!
Switching gears…wine is… communal.
Your first memorable experience with wine was… surreal. On flights with Coach Pop, he'd call me over so that we could choose the wine together. It wasn't my first experience with wine, but it was one of the first times I took it seriously.
Is enjoying wine different now that you produce it?  Partnering with Michel Reybier on his wineries, Château La Mascaronne and Champagne Jeeper, has been the adventure that I needed as I transitioned into retirement from basketball. It satisfies the impulse to create. Making killer rosé and winning championships are a lot alike because…with fortitude comes triumph.